Building a Repertoire of Gestures: Laban Movement for Choral Conductors
Dr. Jenny Bent
Receive a crash course in the fundamentals of Laban Movement Theory, a holistic and efficient gestural approach to choral conducting. Learn a variety of gestures, movements, and rehearsal strategies that are sure to enhance your ensemble's engagement, improve memory retention, develop a stronger conductor/ensemble connection, and provide musicians a deeper understanding of the music that will lead to a more impactful and inclusive performance experience.
Dr. Jenny Bent is Professor of Music, Director of Choral Activities, and Associate Dean of the School of Arts & Humanities at Sonoma State University in Rohnert Park, CA. She is also Choral Director of the Santa Rosa Symphony and manages Chanticleer's summer program, Chanticleer in Sonoma. Dr. Bent earned degrees from Boston University (BM & MM Voice Performance, MM Choral Conducting) and University of Illinois at Urbana-Champaign (DMA Choral Conducting & Choral Literature). Recipient of the 2023 CMEA Pearson/Scott Foresman/Silver Burdett Choral Educator Award and the 2019 CMEA Bay Section Outstanding Choral Educator Award, Dr. Bent taught high school for ten years, most recently at Marin School of the Arts. Dr. Bent is an adjudicator, guest conductor, and clinician and currently serves as Treasurer for the California Choral Directors Association. From 2007-2014, Dr. Bent enjoyed hosting The Choir Loft on Sonoma County NPR affiliate, KRCB-FM.
You Are the Voice Teacher: Teaching Technique and Authenticity of Vocal Production in Choral Singing.
Amy Johnston Blosser and C. Andrew Blosser
"Blend. Drop your jaw. Straight tone. Darker." Most have likely heard one of these phrases before, but do they really help inexperienced singers? Choral Directors are the primary voice teachers for our singers – are we teaching them the pedagogy behind their instrument in terms that are clear and concrete? What terminology can we use to provide clarity? This session will provide practical applications of how to teach singers to find and use their authentic voices by sharing suggestions from various vocal pedagogy approaches, including Estill Voice. It is applicable to directors working with high school, college and older community singers.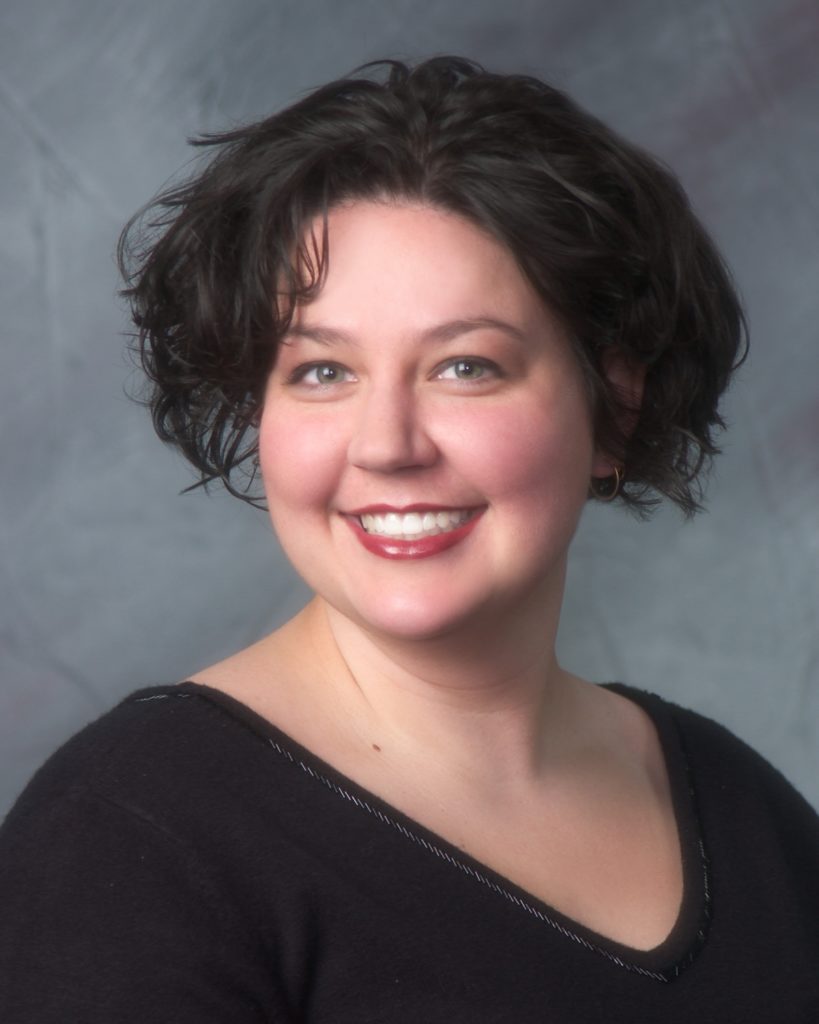 Amy Johnston Blosser was the Auditioned Choirs Chair for the 2023 ACDA National conference and for nine years was on the National Board as the Repertoire and Resources Committee Chairperson. Since 2013 she has served on the National Conference Planning Committees. Under her direction, Bexley H.S. Vocal Ensemble has performed at NAfME and ACDA state conferences, including Central region performances in 2012, 2016 and 2020. Her choirs tour extensively throughout the United States, Canada and Europe. Blosser is the Associate Director of Music at First Community Church and the Artistic Director of the Bexley Choral Society. She was named Educator of the Year for Bexley City Schools in 2011. Blosser was selected to serve as one of 14 Conducting Fellows for the 2015 ACDA International Conductors Exchange Program to Sweden. In Spring 2017, Blosser won second place in the Youth and High School Conducting category for The American Prize competition.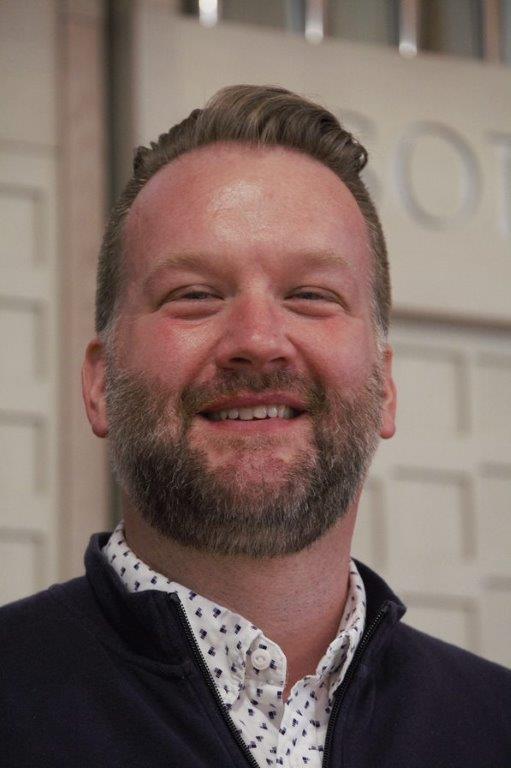 Andrew Blosser, DMA, currently serves on the voice faculty at The Ohio State University, and is the Director of Music at First Community Church in Columbus, Ohio. He has presented master classes, performed roles, and given recitals throughout the United States and Europe. Blosser has been a featured soloist with orchestras and ensembles throughout the Midwest. Highlights include Vaughan Williams' On Wenlock Edge (Carpe Diem String Quartet), Handel's Messiah (Columbus Symphony Orchestra), and Bach's St. Matthew Passion (Bach Society of Dayton). He served as cantor for services at the Berlin Cathedral, as well as soloist for Mozart's Missa Longa at the Salzburg Cathedral. A recent project includes a performance on the recital Singing Our History, the American story told through the works of American composers, at the National Association of Teachers of Singing. Blosser holds degrees from The Ohio State University (DMA & MM) and Capital University (BM).
Middle School Choral Students – How Do You Motivate Them?
Lynn Brinckmeyer
When middle school students are motivated, they are unstoppable. How do you channel their energy so that you can guide them on a musical journey? Explore tips and ideas of various master choral music educators who teach young adolescents. Be ready to sing and move!
Dr. Lynn Brinckmeyer recently retired as Professor of Music, Associate Dean of the College of Fine Arts and Communication and Director of Choral Music Education at Texas State University. During 2006-2008 she served as President for The National Association for Music Education. She published Wander the USA with Warm-Ups!, The Wonder of Music with John Jacobson, Rhythm Rescue!, Wander the World with Warm-ups with Hal Leonard Publishing and Advocate for Music with Oxford University Press. Dr. Brinckmeyer's degrees include a Bachelor of Science in Education and Master of Music Education from Eastern New Mexico University, and a Ph.D. in Music Education from The University of Kansas. Dr. Brinckmeyer taught graduate and undergraduate courses in choral music education, and directed Aurora Voce and the Hill Country Youth Chorus. Dr. Brinckmeyer has conducted all-state/honor choirs, lectured, presented master classes and performed in 49 states in the United States and more than twenty countries.
(she/her/ella) Unlocking the Music of Latina Choral Composers
Corie Brown and Juan Manuel Hernández-Morales
Dive into the music and backgrounds of female-identified composers from across Latin America through singing, moving, and unlocking the rhythms of works which rarely, if ever, have been performed in the States. Composers such as Modesta Bor of Venezuela, Eliza Schmelkes of Mexico, Diana Sáez of Puerto Rico, and María Olga Piñeros of Colombia are composers whose works our singers need to sing. Conductors will leave with deeper appreciation and confidence to teach this important repertoire from an informed and joyful place. Resources and scores to be shared are appropriate for all levels/voicings.
Corie Brown (she/her) serves as Assistant Professor of Choral Music Education at San José State University. She leads two choirs, teaches music education courses, and is fueled by the integration of justice and music education. Prior to studies in choral conducting at the University of Colorado Boulder and University of Oregon, Dr. Brown taught in Colombia with the Fundación Nacional Batuta and in the midwest United States. She is active nationally and internationally as a clinician and guest conductor, most recently as guest conductor at the 2023 Festival Coral de Santander in Colombia. Dr. Brown also arranges, and serves as Artistic Director of the Mission Peak Chamber Singers, a joyful community chorus in Fremont, California. Alongside the arts, Dr. Brown is fed by time cuddling with her cat Inu, learning to dance, and exploring the outdoors.
Juan Manuel Hernández-Morales (he/him) is currently the director of the Youth Choir of La Cuerda Foundation, the Universidad Industrial de Santander University Choir, and teaches choral and instrumental studies at the Universidad Industrial de Santander of Colombia. He is also an avid choral composer and arranger. His works for children's choirs, youth choirs, and mixed choirs have been performed in Ireland, Germany, Italy, Spain, Czech Republic, South Korea, Argentina, Venezuela, Colombia, Ecuador and the United States. He is an active clinician, and has held workshops on rehearsal pedagogy, arranging, conducting, literature, and interpretation throughout Colombia, Ecuador, Argentina and the United States. Since 2007, Mr. Hernández-Morales has been the coordinator and organizer of the Santander Choral Festival and the Santander Children's and Youth Choir Encounter. He is also the artistic director of the La Cuerda Metropolitan Choir Festival in Bucaramanga, Colombia.
Understanding and Engaging with "Toxic" Masculinity and Male-Presenting Expression in the Post COVID-19 Choral Classroom
Corbin Cowan, Dr. Joshua Palkki and Dr. Jace Kaholokula Saplan
From the fallout of COVID-19, a key behavior that school counselors have reported on as a result of the temporary elimination of in-person activities amongst adolescent cis-men is toxic masculinity. Defined as,""manliness" [that] perpetuates domination and aggression," toxic masculinity has been reported as an invasive phenomena within the choral craft's communal ecosystem. In this session, we address what toxic masculinity looks like in our craft and how we can be change agents in facilitating culturally responsive models for cis-men, built on the embodiment of social consciousness, empathy, and community-oriented ideals. We offer strategies relating to repertoire, rehearsals, and performance.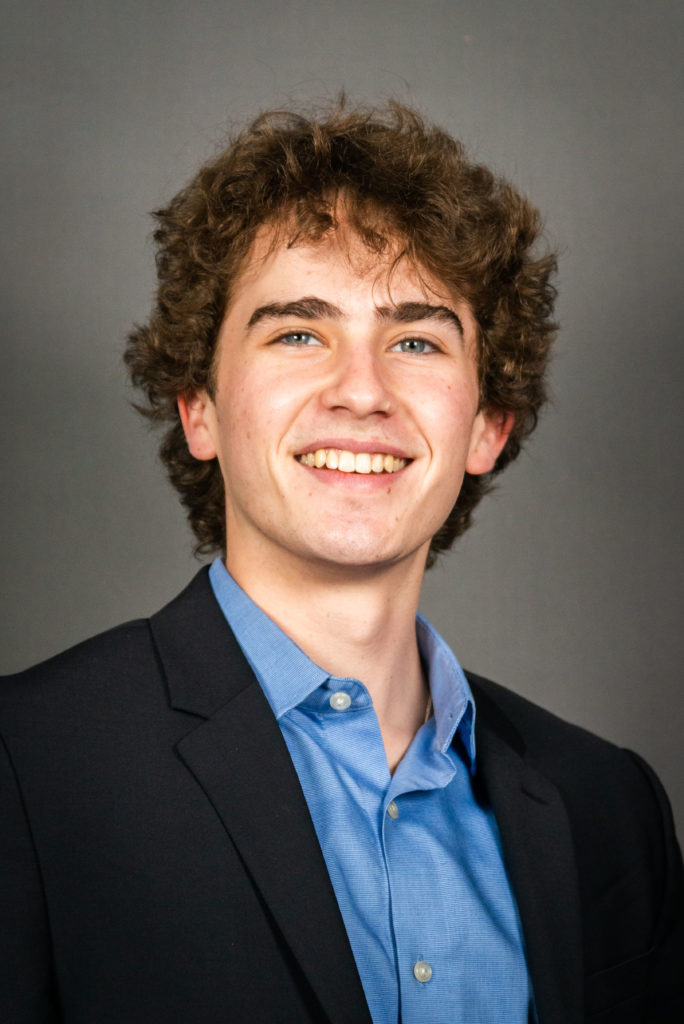 Corbin Cowan is a current student at Arizona State University completing a Bachelor's of Music in Music Learning and Teaching with a minor in Music Theatre Performance. He is also a part of ASU's Barrett, the Honors College. Originally from Colorado, he has been singing his whole life and has a strong background in musical theatre and choral ensemble.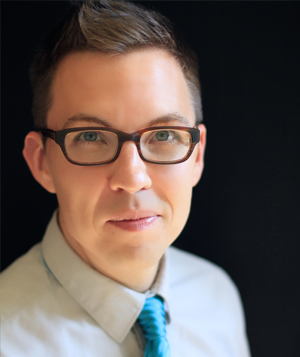 Dr. Joshua Palkki is assistant professor of music learning and teaching and choral conducting and associate director of choral activities at Arizona State University. At ASU, he teaches courses in music education and conducts ASU Barrett Symphonic Chorus. He is co-author of Honoring Trans and Gender-Expansive Students in Music Education published in 2021 by Oxford University Press (with Dr. Matthew Garrett, Case Western Reserve University).
Dr. Jace Kaholokula Saplan (they/he) serves as Director of Choral Activities and Associate Professor of Music Learning & Teaching and Choral Conducting at Arizona State University where they oversee the graduate program in choral conducting, conduct the ASU Concert Choir, and teach courses in choral literature and pedagogy that weave decolonial and critical theories with communal vocal practice.
Dr. Saplan is known as a national thought leader and consultant in enacting social change and equity-driven practice through the choral arts. They also serve as a Diversity, Equity, Inclusion, Access, and Belonging consultant for arts organizations throughout the country, such as The Phoenix Chamber Choir, The Guitar Federation of America, and The Native Music Coalition. As a Kanaka Maoli advocate and culture bearer, Dr. Saplan is also the artistic director of Nā Wai Chamber Choir, an ensemble based in Hawaiʻi dedicated to the preservation, propagation, and innovation of Hawaiian choral music.
Creating an Adaptive Choir Program
Brandi Dignum
This session will describe the administrative and pedagogical tools required to start and run an adaptive needs choir at your school or in your community. Participants will learn the profound benefits of universally-designed rehearsals for all students, and the particular importance of providing meaningful artistic experiences for students with disabilities. Participants will leave this session equipped with concrete rehearsal strategies and activities to support an adaptive needs program.
Brandi Dignum is a native Tucsonan who graduated from the University of Arizona with a Bachelor's Degree in Music Education and is certified in Orff-Schulwerk levels I-III. She has taught children of every age over the past 25 years; she worked with infants through Kindergarten as the Music Director for Gymboree Play and Music Programs, taught general music and choir for kindergarten through 6th grade, taught middle school choir and musical, and high school grades 9-12. At Canyon del Oro High School she taught concert choir, two show choirs, an adaptive choir designed to work with the neurodiverse high school population, and preschool music helping high school students learn to teach music to the onsite pre-school children aged 2 – 5 years old. Brandi currently serves as the Director of Education at the Tucson Girls Chorus.
Understanding the Unique Voice of the Gospel Musician: Sound, Harmony, and Culture
Matt Falker and Jamond McCoy
It can be quite a challenge understanding the perspective of a student that walks into your choral classroom armed with only experience in contemporary gospel, and little to no music reading exposure. Through recorded examples, demonstrations, and the experiences of the clinicians, we will explore the unique voice of the Black gospel musician, by seeking to understand the core of the gospel vocal sound, common gospel harmonic devices, and the cultural heartbeat that seeps through this special musical art. Participants will learn about how to better connect with, honor, and educate these students.
Matt Falker is a jazz and gospel pianist, vocalist, arranger and clinician. Matt distributes his vocal jazz arrangements through his publishing company, Anchor Music Publications (formerly Sound Music Publications founded by Frank DeMiero in 1988), as well as the music of dozens of other vocal jazz arrangers and composers. He is also the executive director of the Vocal Jazz Academy: a nonprofit organization dedicated to training and supporting vocal jazz educators through a series of one-day jazz workshops for teachers and students. As a full-time piano and vocal jazz professor at MiraCosta College, Matt directs the Downbeat award-winning Frequency vocal jazz program, and hosts the Oceanside Jazz Festival. Matt directed the Jazz Immersion Choir at the 2023 ACDA National Conference, and also presented a clinic with Cedric Dent (Take 6). He has directed numerous All State Jazz choirs, most recently in California and North Dakota.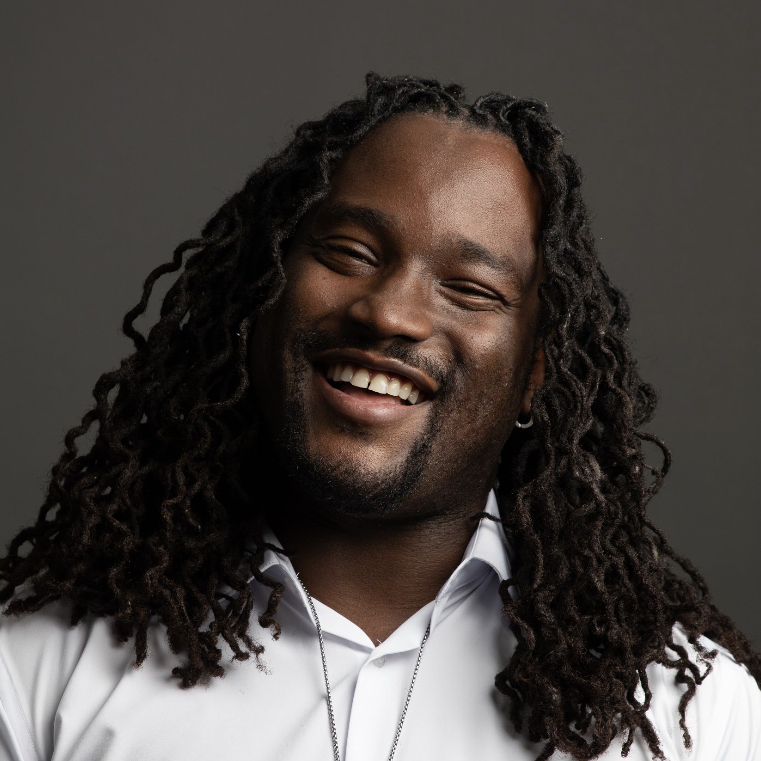 Jamond McCoy is an improvisational jazz and gospel influenced vocalist, pianist, composer, arranger, session singer, and accompanist, creating music for various venues and other fellow musicians. He is the baritone for the famous a cappella group, m-pact and is also a passionate educator, teaching privately and at various institutions, including California Baptist University, Cerritos College, and Orange County High School of the Arts. He has worked as the Assistant Director at the Monterey Jazz Summer Camp, the famous A Cappella Academy (Ben Bram and Avi Kaplan form PTX) and loves giving back to the church communities that helped shape him as a musical director.
Practice Your Pitch: Advocacy Is Everybody's Business
Alex Gartner
The culture that music creates is magnetic, but how is it perceived outside the rehearsal space? How can we build bridges between our ensembles and the diverse values and expertise found in the larger community? While it's easy to talk about the importance of music among colleagues, translating that conversation to those outside our sphere can be challenging. Equipped with a new vocabulary, this session will help you step confidently into public spaces to communicate your program's value to attract new supporters. By reframing your "elevator pitch," you'll be able to build a network that empowers you to thrive.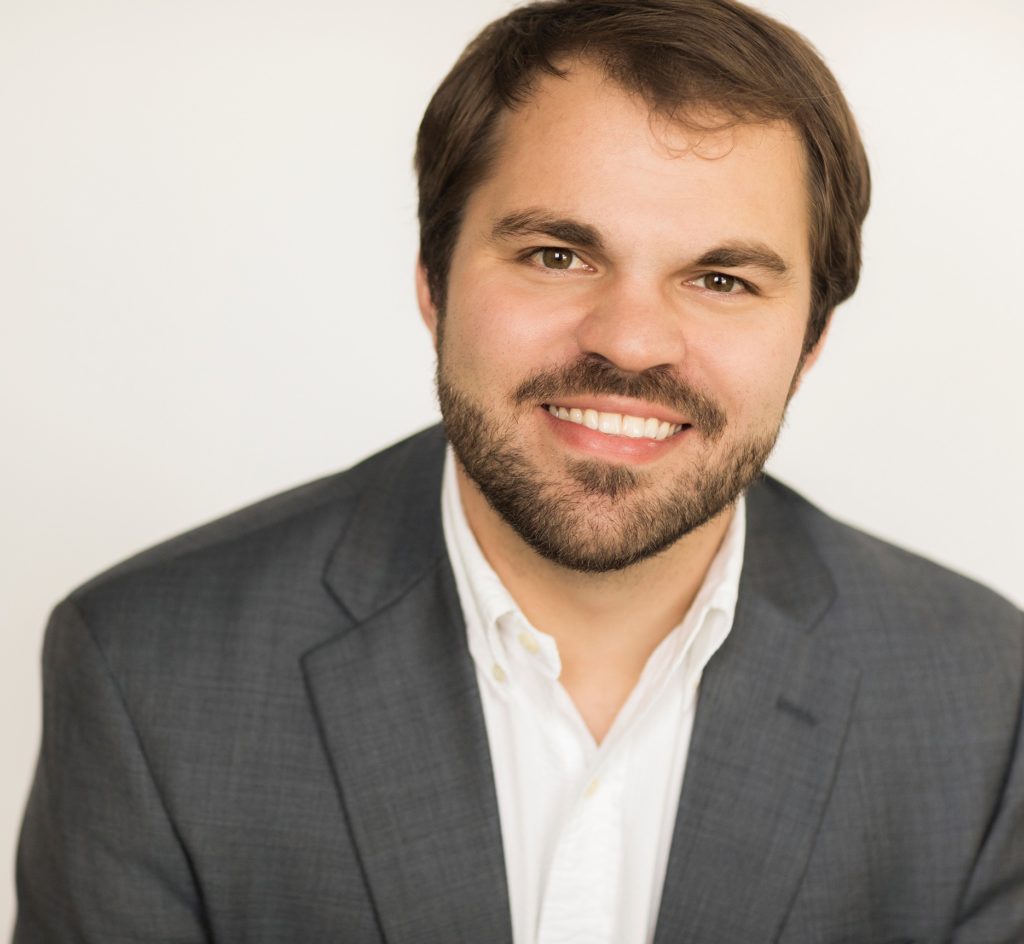 Alex Gartner has been at the helm of the Pensacola Children's Chorus since 2016. As Artistic & Executive Director, he oversees 15 choral ensembles and multidisciplinary arts programs which reach 25,000 youth across Northwest Florida and Southwest Alabama. Over time, these programs have found support from a robust network of civic, governmental, and media partners who promote PCC's mission to a regional audience of over 50,000 individuals each year. He is the co-author of "The Business of Choir: A Choral Leader's Guide for Organizational Growth," published through GIA.
Many Voices, Many Centers: 6 Steps for Multicentric Choral Programming
Jennifer Hansen Heder
When we label our concert programs as "multicultural," we begin with good intentions; however, celebrating diversity sometimes tokenizes the historically excluded cultures we are attempting to recognize and honor. Using multicentrism, which argues for "the marginalized moving from the margins to the centre, and not simply being grafted into the existing order," this session will outline a culturally conscious six-step process for choral programming: acknowledge privilege, decide what you value, choosing repertoire, do your due diligence, identify who holds the power, and contextualize. Attendees will receive multicentric programming suggestions and ways to respectfully study less-familiar repertoire with your ensembles.
Jennifer Hansen Heder, DMA is the Director of Choral Activities at Fresno City College. Prior to her appointment at FCC, she received her DMA in Choral Conducting from Michigan State University. Her doctoral research, "Multicentrism in the Choral Classroom: A Framework and Guide for the Modern-Day Choral Educator," highlights the ways in which choral educators can decenter Eurocentric music in their classrooms. In March of 2022, Jennifer co-presented the session, "Empowered Leaders Empower Others," at the Western Region ACDA Conference. Previous to her studies, Dr. Heder was the director of choirs at Spanish Fork High School in Utah. Her choirs at Spanish Fork were invited to perform at the American Choral Directors Association (ACDA) Utah Conference in 2018 and the Utah Music Educators Association (UMEA) Utah Conference in 2019. She also holds Choral Conducting (MM) and Music Education (BM) degrees from Brigham Young University in Utah.
Real talk: Getting comfortable with being uncomfortable about race in choral music
Arreon A. Harley-Emerson and Joshua Palkki
Considering the current socio-political climate, the rise in violence against AAPI communities, and a reignited Black Lives Matter movement, we as choral conductor-teachers are faced with some uncomfortable truths about choral music. We as artist-citizens can, and must, leverage coalitions to dismantle systems of oppression. Utilizing Intercultural Dialogue and Whiteness as Property as frameworks, the presenters will equip attendees with tools and language needed to become comfortable engaging in uncomfortable conversations surrounding race and contemporary choral culture. This uncomfortability may be seen as growing pains for a choral community grappling with difficult and long-overdue conversations about equity, "inclusion," and access.
A conductor, composer, nonprofit strategist, and equity coach, Arreon A. Harley-Emerson (he/him) is the President and CEO of Equity Sings. Committed to the principles of equity and justice, Equity Sings assists organizations in remaining relevant in the 21st century. Harley-Emerson's work includes longitudinal studies, strategic planning, board governance, resource and asset development, and board diversification. Mr. Harley-Emerson is a philosophical inquirer with research interests in Black music aesthetics and the intersection of music education and inclusive policy-making and nonprofit governance. Additionally, Mr. Harley-Emerson is a University Fellow at the Boyer School of Music Dance at Temple University where he is pursuing a Ph.D. in music education with a cognate in choral conducting and has completed a graduate certificate in Diversity in Higher Education. Mr. Harley-Emerosn is published in The Chronicle of Philanthropy, The Choral Journal, and The Oxford Handbook for Choral Pedagogy.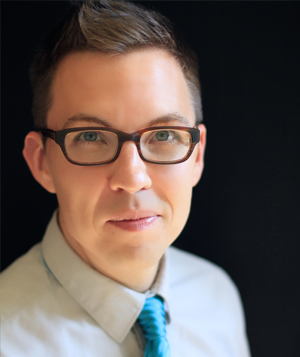 Joshua Palkki (he/him) is Assistant Professor of Music Learning and Teaching/Choral Conducting and Associate Director of Choral Activities at Arizona State University and co-author of Honoring Trans and Gender-Expansive Students in Music Education (Oxford University Press, 2021). He holds degrees from Michigan State University (Ph.D. music education), Northern Arizona University (M.M. choral conducting), and Ball State University (B.S. music education). Dr. Palkki has presented at national and international events including the National ACDA Conference, NAfME National Conference, and the Society for Music Teacher Education Symposium and is a sought-after guest conductor and scholar on equity and justice topics. Joshua's writing appears in several choral and music education publications including Choral Journal, Journal of Music Teacher Education, and Journal of Research in Music Education, Engaging Musical Practices: A Sourcebook for Middle School General Music (2nd edition), Routledge Companion of Jazz and Gender, and the Handbook of Music and Art (Bloomsbury).
Flexible Fach: Gender-Affirming Vocal Pedagogy through Science-Informed Practices
Stevie J. Hirner
In this interactive session, attendees will be invited to sing and discuss vocal exercises from a new protocol developed by the presenter that focuses on helping transgender and gender-expansive (TGE) singers produce an aural aesthetic that better aligns with their gender identity. Created through an understanding of the gendered associations and vocal characteristics of common Fach categories and voice classifications, this protocol synthesizes practices from gender-affirming speech-language pathology (SLP) with source-filter theory and science-informed vocal pedagogy to present a healthy gender-affirming practice routine for TGE singers who are seeking to masculinize or feminize their voices.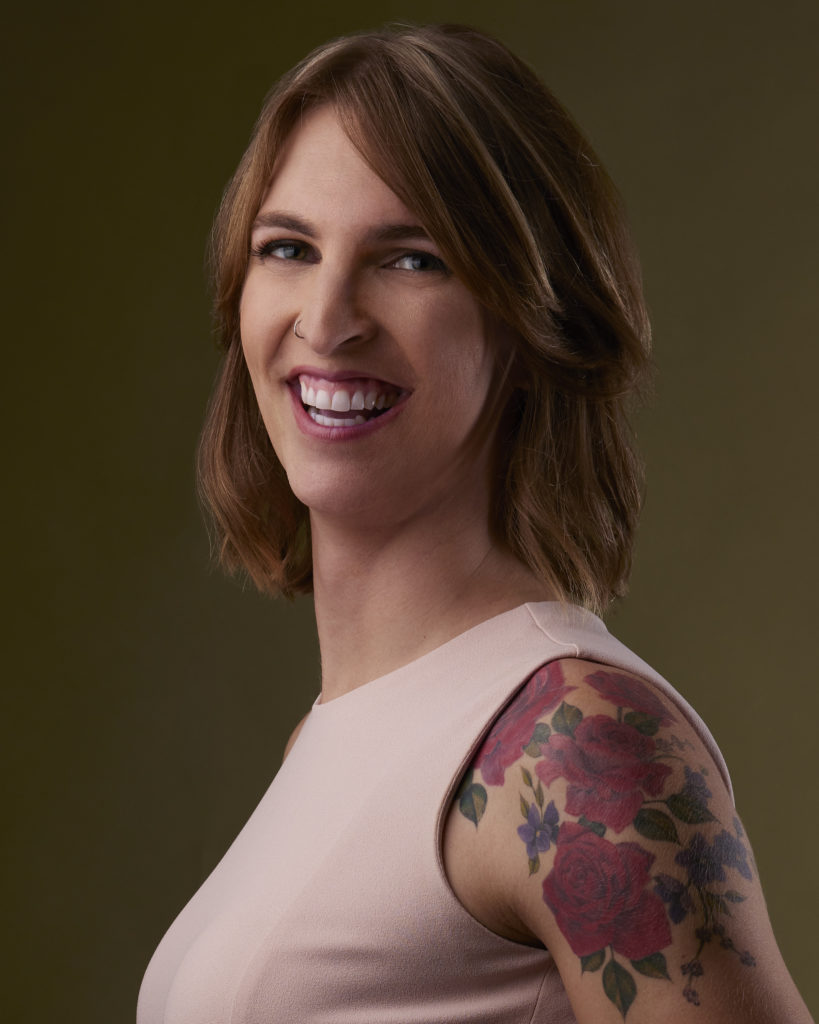 Primarily a choral conductor, Stevie J. Hirner (she/her/hers) is also an active vocalist, composer, and arranger of choral music. As a specialist in transgender inclusivity, she has presented her methodology "Line Recombination" at numerous conferences and universities including the 2023 National ACDA Conference, 2022 Western ACDA Regional Conference, 2022 NCCO National Conference, and 2023 World Symposium on Choral Music in Istanbul, Turkey. As a graduate teaching assistant at the University of Southern California (USC), she led the USC Thornton Apollo Chorus and the University Chorus in addition to teaching Choral Conducting I/II while also serving as the Artistic Director of the Long Beach Youth Chorus. Hirner is nearing completion of her Doctor of Musical Arts degree in Choral Music from USC, and she holds a Bachelor of Music Education from Auburn University (2012) and a Master of Music in Choral Conducting from the University of Missouri (2014).
Mosaics from the Middle East
Dr. Iris Levine and Dr. Cari Earnhart
There is a wealth of beautiful and significant choral music from the Middle East in both the Arabic and Jewish traditions, yet many choral directors find it intimidating to approach this music. This interactive session will present treble music from both traditions, providing helpful guides in how to successfully approach this music, pronunciation, and stylistic considerations. We will present contemporary settings of traditional musical material, appropriate for various levels of treble ensembles. We will provide opportunities for experience in singing representative selections, as well as hearing selected pieces performed by VOX Femina Los Angeles.
Nationally recognized for her excellence in choral conducting, Iris S. Levine is founder and artistic director of VOX Femina Los Angeles, L.A.'s premier women's chorus. Dr. Levine has charted VOX Femina on an impressive journey, building its prominence in the choral community by way of numerous concerts and appearances at ACDA conventions, Chorus America conferences, and more. Dr. Levine is faculty emerita at California State Polytechnic University, Pomona where she served as Director of Choral Activities, Dean, and Interim Provost. She is an active member of ACDA, with former leadership roles as state, regional, and national R&S chair for Women's Choruses. Dr. Levine authored the chapter on "Working with the Women's Community Choir" in Conducting Women's Choirs: Strategies for Success and she is a contributing author in Choral Reflections: Insights from American Choral Conductor-Teachers. Dr. Levine is highly sought as guest clinician and adjudicator for choral festivals throughout the country.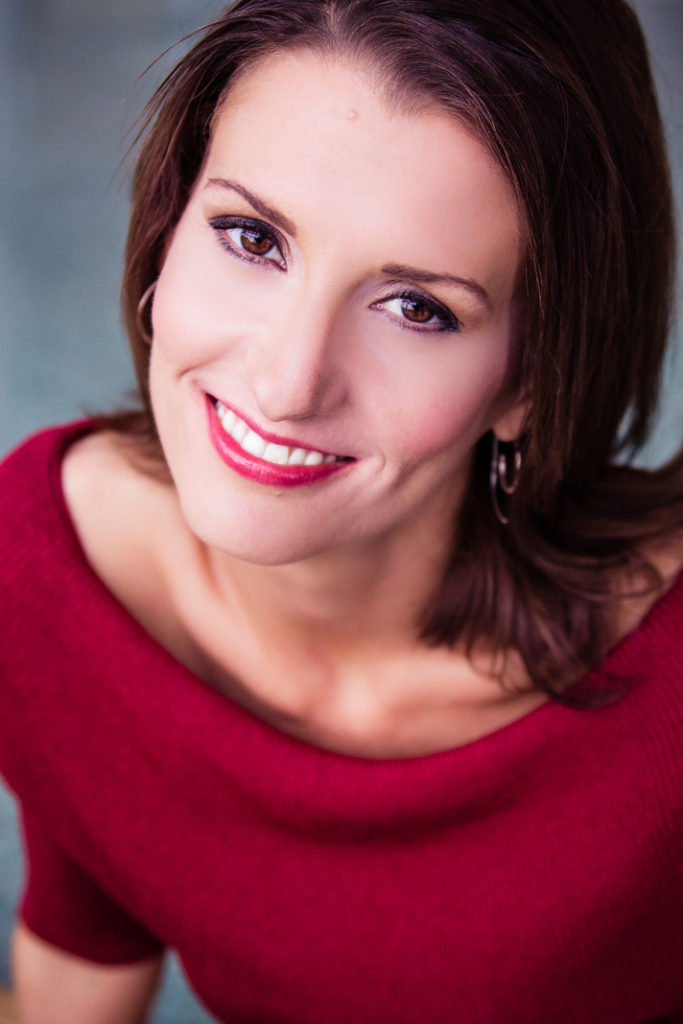 Dr. Cari Earnhart serves as the Director of Choral Activities at California State University, Fresno, where she conducts the top choral ensembles and teaches undergraduate/graduate conducting. In demand as a conductor, clinician and adjudicator, Earnhart has worked with choirs throughout the US and abroad. She served as DCA at the American University of Sharjah in the UAE and as artistic director of Nassim al Saba, an Arabic choral music ensemble. She has been a guest conductor with the Budapesti Vándor Kórus, and the Istanbul International Chamber Choir; she served as Maestro of Ensemble Vocale Tempus Floridum and as Maestro Collaboratore of Coro dell' Accademia del Diletto and Coro Polofonico del Caricentro in Florence. She frequently presents workshops on Arabic choral music, vocal pedagogy and conducting. She holds BM and MM degrees in Vocal Performance/Pedagogy from Oklahoma State University and a DMA in Choral Conducting from the University of North Texas.
Show Me the Rhythm!
Pamela McDermott
This interactive session offers a kinesthetic system for building and assessing rhythmic literacy for all ages. Like hand signs, Rhythm Gestures are a physical manifestation of pulse, pulse division, and meter. The instructor can visually assess individual comprehension within a group setting. Students are able to self-correct within the context of group practice. Rhythm Gestures reinforce precision and make music literacy accessible to all. They work with any counting system, combined with solfege, or in multi-part score reading. Rhythm Gestures offer an alternative (kinesthetic) mode of learning while calling upon and strengthening our sense of underlying pulse and rhythmic flow.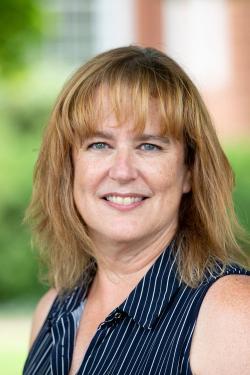 Dr. Pamela McDermott is Director of Choral Activities at Longwood University in Farmville, Virginia where she directs ensembles and teaches Conducting, Choral Methods, Show Choir Techniques, and Aural Skills. She is also a founding member and Associate Artistic Director of The Piedmont Singers of Central Virginia, a professional vocal octet. McDermott earned her DMA in Choral Conducting at UNC-Greensboro. Her dissertation offers an analysis of Brahms's Ein deutsches Requiem through the lens of semiotics in an examination of the work's relationship to the requiem genre. She earned a Masters in Theory/Composition at James Madison University and a Bachelors of Music Education at East Carolina University. Active as a clinician, conductor, and adjudicator, Dr. McDermott enjoys collaborative projects. She continues to seek out best practices for teaching about music, singing, and expressive artistry. She is past president of Virginia ACDA and is active in NAfME and NCCO.
Choirs for Change: Programming with Purpose
Elizabeth Schauer
Choirs can be connectional and welcoming spaces for diverse groups of people who come together through their love of singing. The same sense of belonging and compassion that often exists in choral groups can be extended outward into both local and global communities to create bridges of understanding and positive change. In this session Dr. Schauer will discuss creative, moving and impactful programming approaches that can increase awareness, engagement and even philanthropy in choirs and their audiences. Recent effective concert programs related to homelessness, Syrian and Afghani war refugees, and domestic violence will serve as models for consideration and discussion. 
Elizabeth Schauer serves as Director of Choral Activities at the University of Arizona, where she is recognized for her innovative and inclusive curricular approach. An award-winning educator, Dr. Schauer conducts Symphonic Choir and teaches graduate conducting and choral literature courses with a student-centered focus to an international population of learners. She is in demand as a conductor, guest lecturer and presenter throughout the United States, including for performances at Carnegie Hall and with numerous all-state choirs. Choirs under her direction have performed on conferences of ACDA, College Music Society (CMS), American Guild of Organists and Arizona Music Educators Association. She has presented sessions at the national, regional and state conferences of ACDA, Presbyterian Association of Musicians and CMS, and the state conferences of NAfME. Former students are active as music educators at public and private schools, churches, colleges and universities throughout the world.
Yes, You Can Compose & Arrange for Your Choir: Why & How Every Educator Should Try Writing for Their Own Ensemble
Dale Trumbore and Saunder Choi
Composer/conductor Saunder Choi and composer Dale Trumbore lead this interest session for conductors who want to learn how to write and arrange for their own ensemble. Choi and Trumbore will highlight how you know your choir better than anyone; how writing for your singers can challenge their weaknesses, leading them to become stronger musicians; and how to fill gaps in the repertoire for your singers by creating that music yourself. Conductors will gain hands-on experience arranging an 8-bar melody and will leave this session empowered to continue composing, with resources on what to expect and where to begin.
Dale Trumbore is a Los Angeles-based composer and writer whose music has been called "devastatingly beautiful" (The Washington Post) and praised for its "soaring melodies and beguiling harmonies deployed with finesse" (The New York Times). Trumbore's compositions have been performed widely in the U.S. and internationally by the Aeolians of Oakwood University, Chicago Symphony's MusicNOW ensemble, Conspirare and the Miró Quartet, soprano Liv Redpath, Los Angeles Children's Chorus, Los Angeles Master Chorale, Modesto Symphony, Pasadena Symphony, Phoenix Chorale, Tonality, and VocalEssence. The recipient of ACDA's inaugural Raymond W. Brock Competition for Professional Composers, an ASCAP Morton Gould Award, and a Chamber Music America Classical Commissioning Grant, Trumbore has also served as Composer in Residence for Choral Chameleon. She has written extensively about working through creative blocks and establishing a career in music in essays and in her first book, Staying Composed. Learn more about Trumbore's music and writing at daletrumbore.com.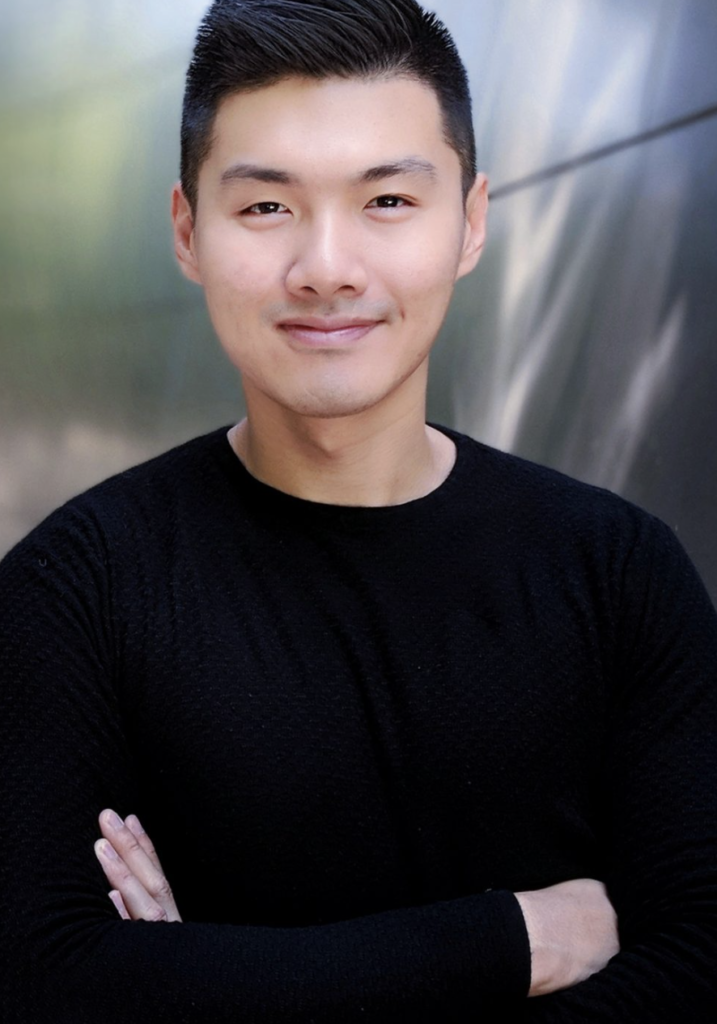 Saunder Choi, a Filipino composer and choral artist in Los Angeles, has gained international recognition for his works performed by esteemed groups like Conspirare, Philippine Madrigal Singers, Los Angeles Master Chorale, etc. Saunder has arranged and orchestrated pieces for notable figures such as Lea Salonga, and organizations like the San Francisco Gay Men's Chorus and the San Francisco Symphony. As a choral artist, he actively performs in ensembles like Pacific Chorale, L.A. Choral Lab, and HEX Vocal Ensemble, as well as singing in film scores of Disney's The Lion King, Mulan, Turning Red, Avatar 2: The Way of the Water, etc. Saunder's compositions strongly advocate for DEIJ, focusing on themes such as immigration, racial justice, LGBTQ+ advocacy, climate justice, and his own Filipino-Chinese identity. He is the Director of Music at the UU Church of Santa Monica and teaches as an artist with the Los Angeles Master Chorale. www.saunderchoi.com
Unlocking the Power of the Vagus Nerve: The Key to Vocal Freedom
Natasha Valdes
The presentation will explore the mind, body, and voice through neuroscience and pedagogical application. There will be discussion on the function of the vagus nerve, our body's neurological response to fight or flight, and how to recognize students triggered by various neurological reactions. Participants will learn how to align the four systems of the voice using Vocal Toning, a method used to release trauma in the mind, body, and voice. The presentation will take a collaborative approach, including participation from the audience to explore vagal toning exercises that can be used in the classroom to create the optimal learning experience.
Natasha Valdes is a certified trauma-informed voice professional through the Voice Study Center in England with an MM in vocal pedagogy from the Boston Conservatory and a BM in vocal performance from California State University Long Beach. Valdes became a trauma voice specialist after struggling to find healing solutions for her own issues with psychogenic dysphonia. Valdes is the founder and CEO of Complete Vocal Wellness, a neuro-centric coaching program for voice users to learn functional-based voice training, increase optimal performance, and heal core trauma wounds. Valdes is known for her therapeutic application of vocal toning and for sharing her research on "Rewiring trauma, anxiety, and depression in the Voice" at conferences like CCDA, ACDA, NATS, CASMEC, and BOCO Vocal Symposium.