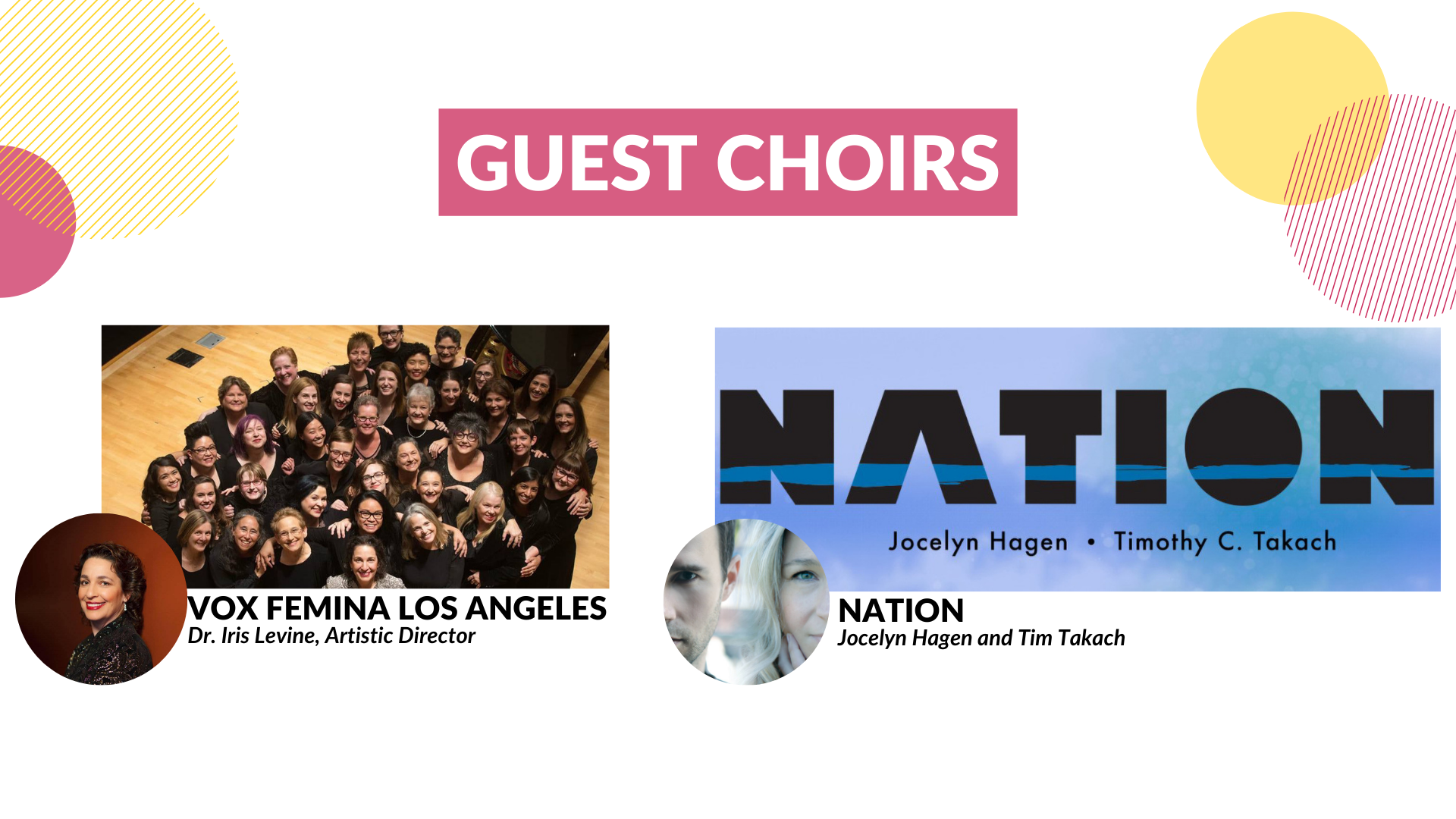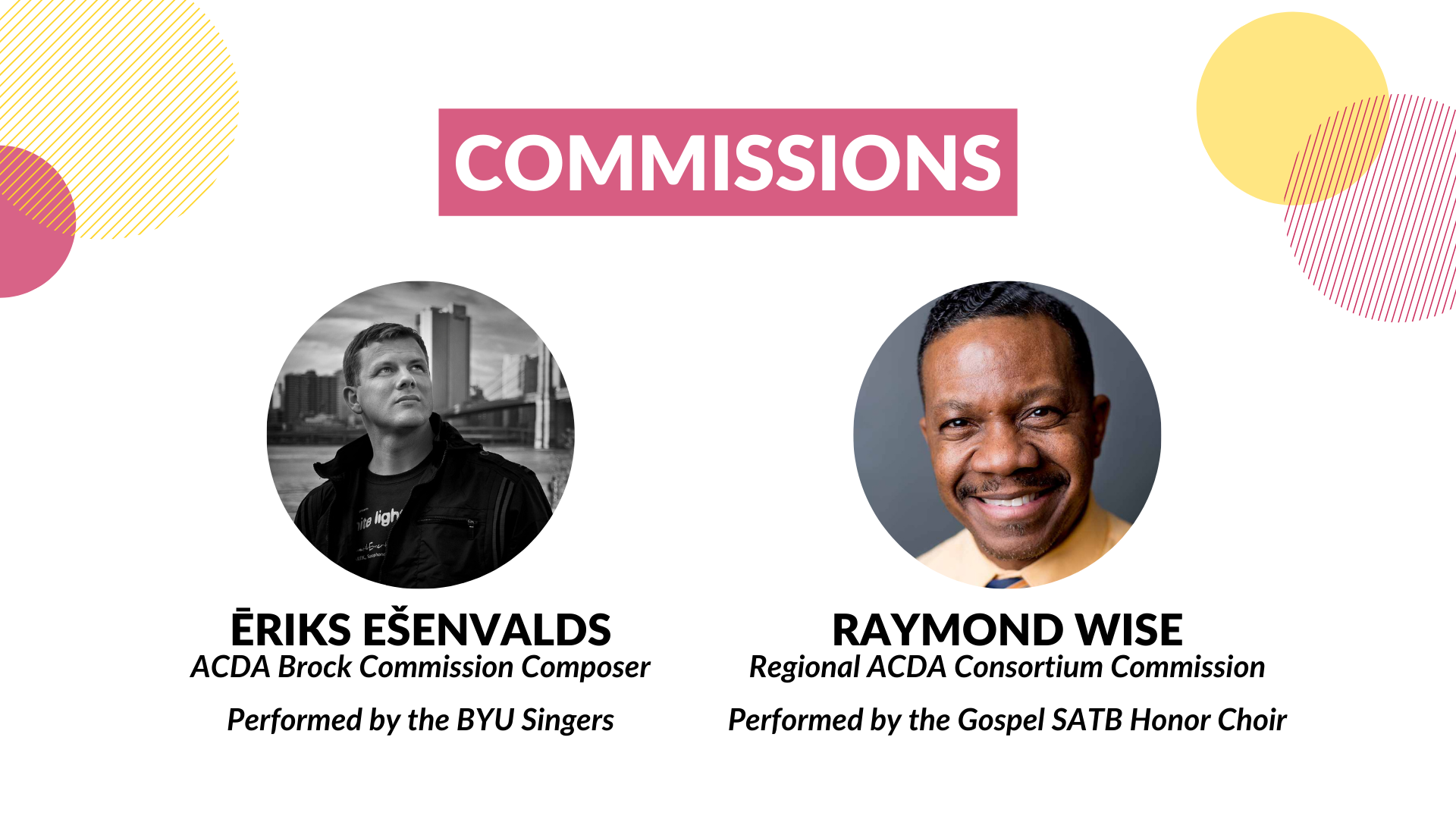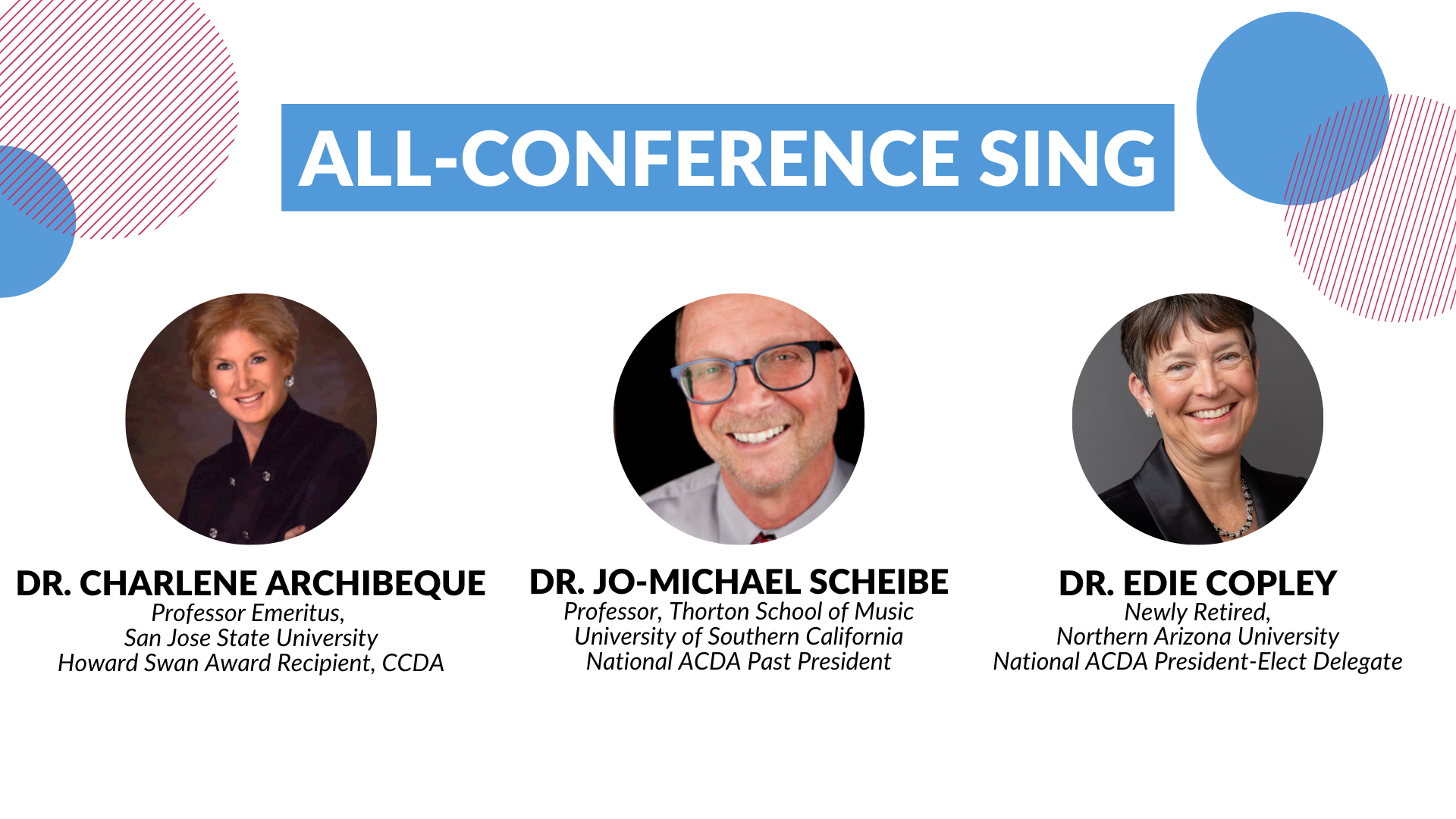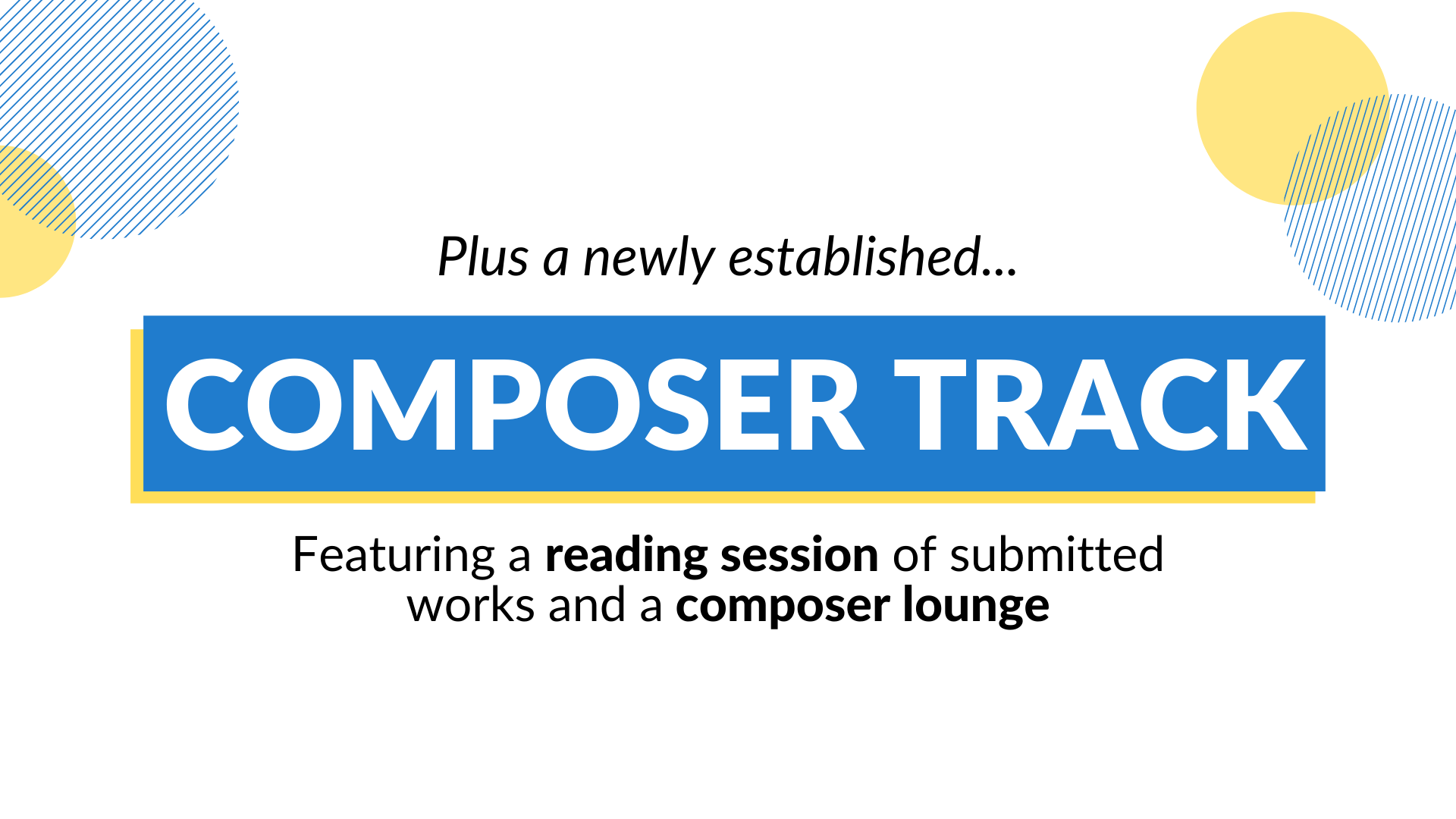 The last time many of us saw one another face to face was at the March 2020 Western Region Conference in Salt Lake City. Past President Kim Ritzer and her team planned and executed a wonderful experience for us that ended just days before the nation shut down.
We are pleased to announce that the next Western Region conference will be held in Long Beach, California. Our theme is "Lift EVERY Voice and Sing!" The performances, interest sessions, honor choir rehearsals and performances, and even receptions will be held in or around the beautiful Long Beach Convention Center. No need to drive or take a shuttle anywhere.
Our performance venues will include the 3,000-seat Terrace Theater and the 800-seat Beverly O'Neill Theater, with interest sessions and exhibitions held in the Promenade and Grand Ballroom at the convention center, directly across the street from the conference hotels.
Cari Earnhart is serving as the Conference Committee Chair, along with Scot Hanna-Weir as Vice Chair. Together with the co-chairs of the various Conference subcommittees, we have met numerous times to brainstorm ideas and devise new protocols to provide a safe and inspirational conference experience for choirs, clinicians and attendees. Rest assured that we will continue to monitor the situation and adjust protocols to address necessary health requirements.
College Fair
Building upon the success of this event at the 2020 conference, we will offer opportunities for prospective students and professors to connect in a number of ways. More to follow.
Conference Singing
We all love to sing, and we rarely get to sing with friends. Using the SWACDA model, we will divide all conference attendees into choirs to briefly rehearse with a choral luminary from Western Region. These choirs will then perform for one another in a plenary session so as to "Lift EVERY Voice and Sing!"
Reading Sessions
All but one of the reading sessions will be offered online asynchronously after the conference. This will enable attendees to be able to hear all of the music chosen by your State R&R Chairs, while opening the schedule to provide more time to network.
The sole on-site reading session, open to all, will be integrated into the College & Young Conductor Track, and will focus on appropriate literature for first-year programs. This reading session, curated by Tammi Alderman, is designed to address the challenge of programming literature for an inexperienced choir.
Honor Choirs
For the first time ever, an honor choir will be open to ACDA members who wish to audition. The Gospel SATB choir will be open to high school and college students as well as ACDA members who are interested in rehearsing and performing. The size and rehearsal schedules of the honor choirs will be determined in Fall 2021, based on science and in conjunction with health guidelines from the CDC and Los Angeles County Health officials.
The conference committee is happy to announce the following clinicians for our 2022 conference
Dr. Marcela Molina, Youth Honor Choir, Grades 6-9 (minimum age 12)
Dr. Molina has been affiliated with the Tucson Girls Chorus since 2006, first serving as Artistic Director and taking the helm as Executive Director in 2011. Under Dr. Molina's guidance, the Tucson Girls Chorus has grown significantly in both programming and community engagement. With her leadership, the TGC has transformed into a collaborative organization that creates access to inclusive programming for youth, and provides resources to music educators and support to their classroom all year-round.
Born in Bogotá, Colombia Dr. Marcela Molina holds degrees from Westminster Choir College and the University of Arizona. Dr. Molina serves on the boards of the Arizona Choral Directors Association and Chorus America. She also serves as part of the advisory group to The Choral Commons.
Tesfa Wondemagegnehu, High School SSAA
Tesfa Wondemagegnehu serves as the conductor of the Viking Chorus and the Chapel Choir at St. Olaf College. He also served as the guest artistic director of one of North America's Largest LGBTQ+ choirs, Minnesota's One Voice Mixed Chorus. Tesfa maintains an active voice studio and teaches Music & Social Justice with the goal of helping bridge the gap of social injustice through music, dialogue, and inspiring participants to take action in their communities. Wondemagegnehu previously served as the Director of Choral Ministries at Westminster Presbyterian Church of Minneapolis, where he co-founded the Justice Choir movement with noted composer Abbie Betinis.
Tesfa has conducted and given masterclasses, workshops, and clinics both nationally and internationally. Tesfa holds a Master of Music degree in Choral Conducting and Vocal Performance from the Florida State University and a Bachelor of Music degree in Vocal Performing from the University of Memphis. While teaching high school, Tesfa was named Orange County Public School Teacher of the Year and received the Macy's National Magic of Teaching Award.
Dr. Rosephanye Powell, Gospel SATB
Open to High School, College & interested ACDA members
Dr. Rosephanye Dunn Powell has been hailed as one of America's premier women composers of choral music. She has an impressive catalogue of works published by Hal Leonard Corporation, the Fred Bock Music Company/Gentry Publications, Oxford University Press, Alliance Music Publications, and Shawnee. Dr. Powell is commissioned yearly to compose for university choruses, professional, community and church choirs, as well as secondary school choruses.
Dr. Powell serves as Professor of Voice at Auburn University. She holds degrees from The Florida State University (D.M. in vocal performance, University Fellow), Westminster Choir College (M.M. in vocal performance and pedagogy, with distinction), and Alabama State University (B.M.E., summa cum laude). Dr. Powell's research focuses on the art of the African-American spiritual and voice care concerns for voice professionals (specifically, music educators, choral directors, and choral singers). Dr. Powell has received numerous awards including the "Living Legend Award" presented by California State University African Diaspora Sacred Music Festival in Los Angeles. She was listed in the first edition of the international publication Who Is Who in Choral Music. And, she has been included in Who's Who Among America's Teachers and Outstanding Young Women in America in recent years.
Dr. Jason Max Ferdinand, College & University SATB
Dr. Jason Max Ferdinand is a Full Professor, Chair of the Music Department, and Director of Choral Activities at Oakwood University where he conducts the Aeolians of Oakwood University. A native of Trinidad & Tobago, Ferdinand received his Bachelor of Arts degree in piano from the Oakwood College (now Oakwood University), the Master of Arts in Choral Conducting from Morgan State University, and the Doctor of Musical Arts in Choral Conducting from the University of Maryland.
Under Dr. Ferdinand's baton, the Aeolians of Oakwood University have graced stages the world over. Their repertoire of choral music which ranges from the Baroque era to the 21st century has been sought after and performed at venues throughout the USA and worldwide. In 2011-2012, they made their inaugural entrance at the 7th World Choir Games held in Cincinnati, USA, resulting in the choir earning gold medals in all three categories of entrance and the overall championship for the Spiritual category. In 2018 his choir won three gold medals in the 10th World Choir Games held in South Africa.
Ferdinand maintains an active schedule as a presenter, adjudicator and guest conductor for high schools, collegiate, and church choirs throughout North America, Asia, Europe, and the Caribbean.