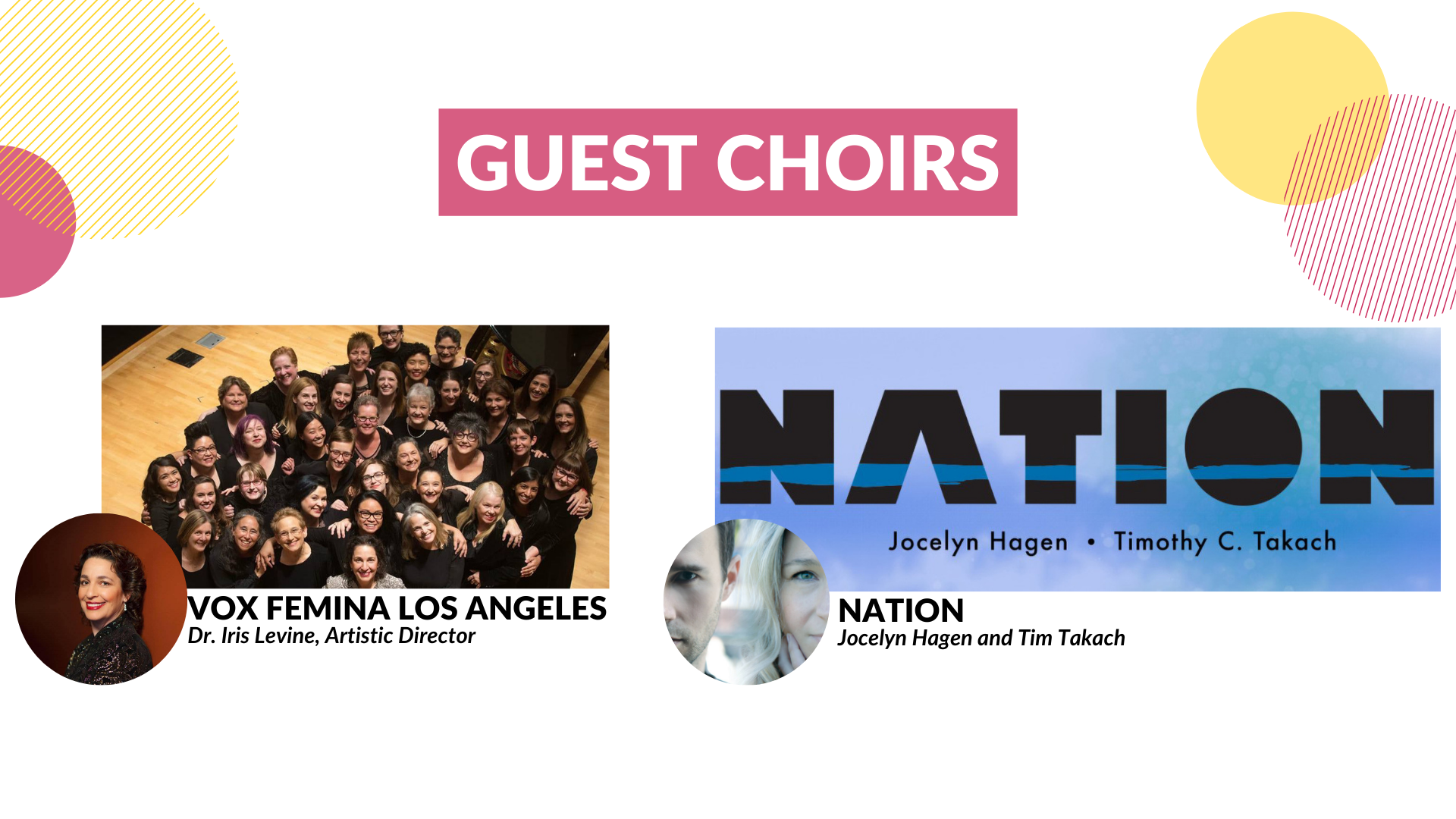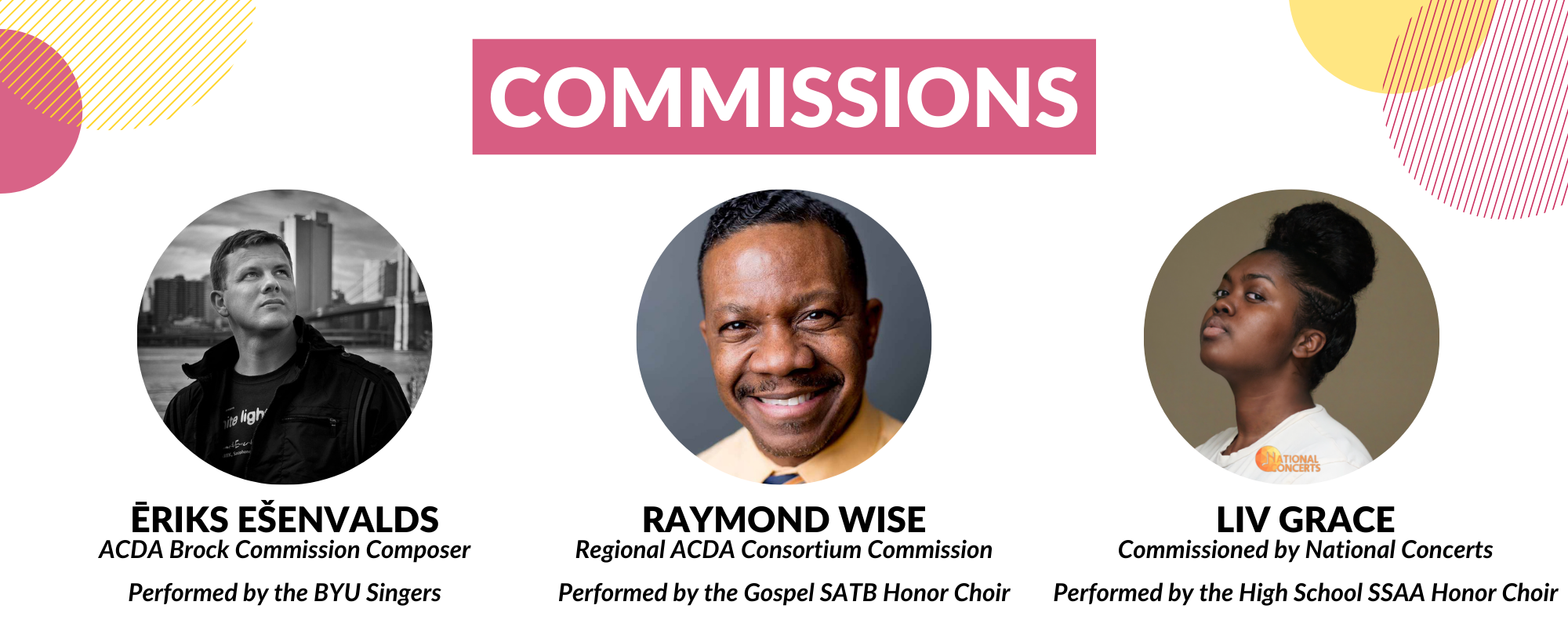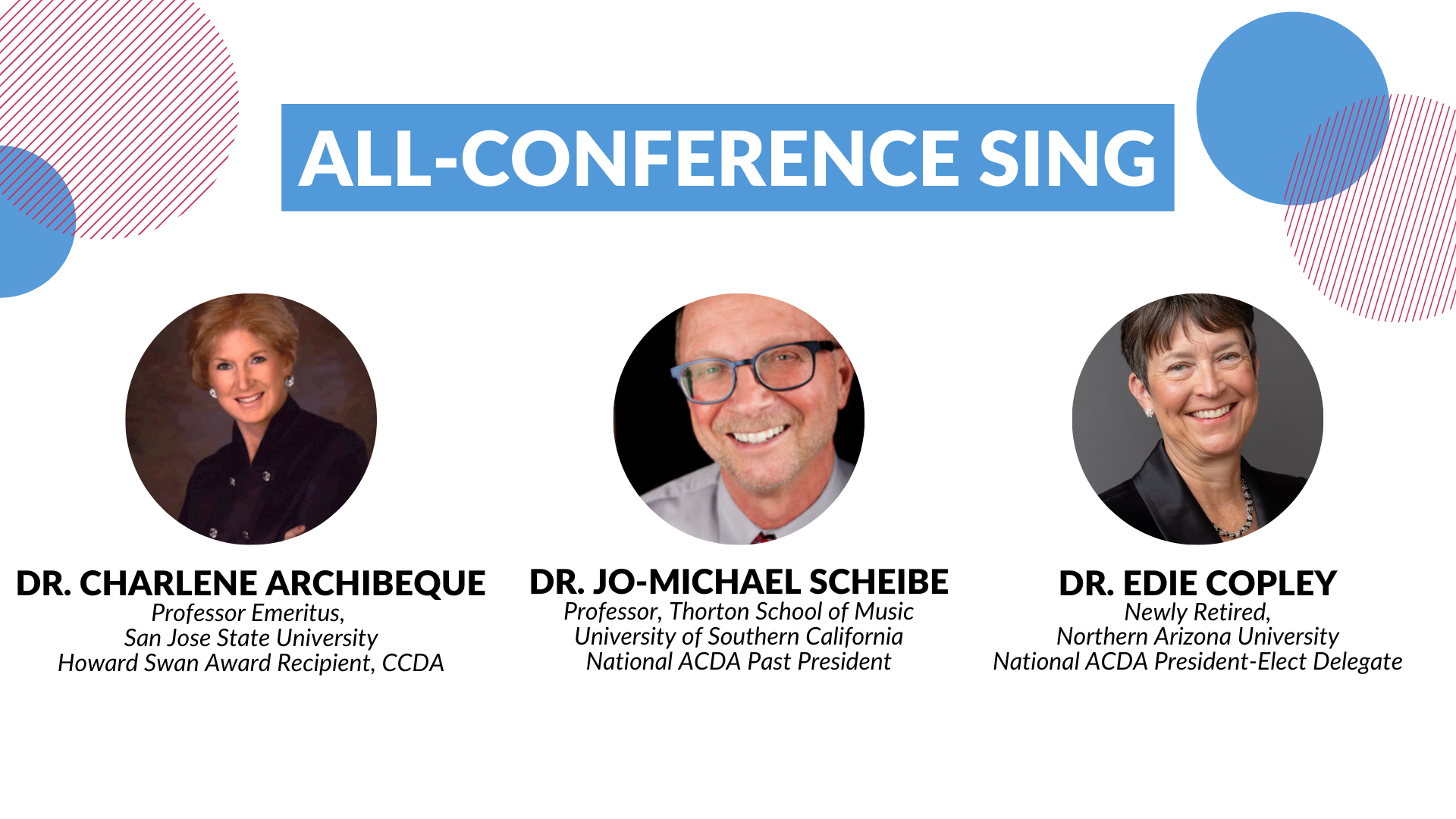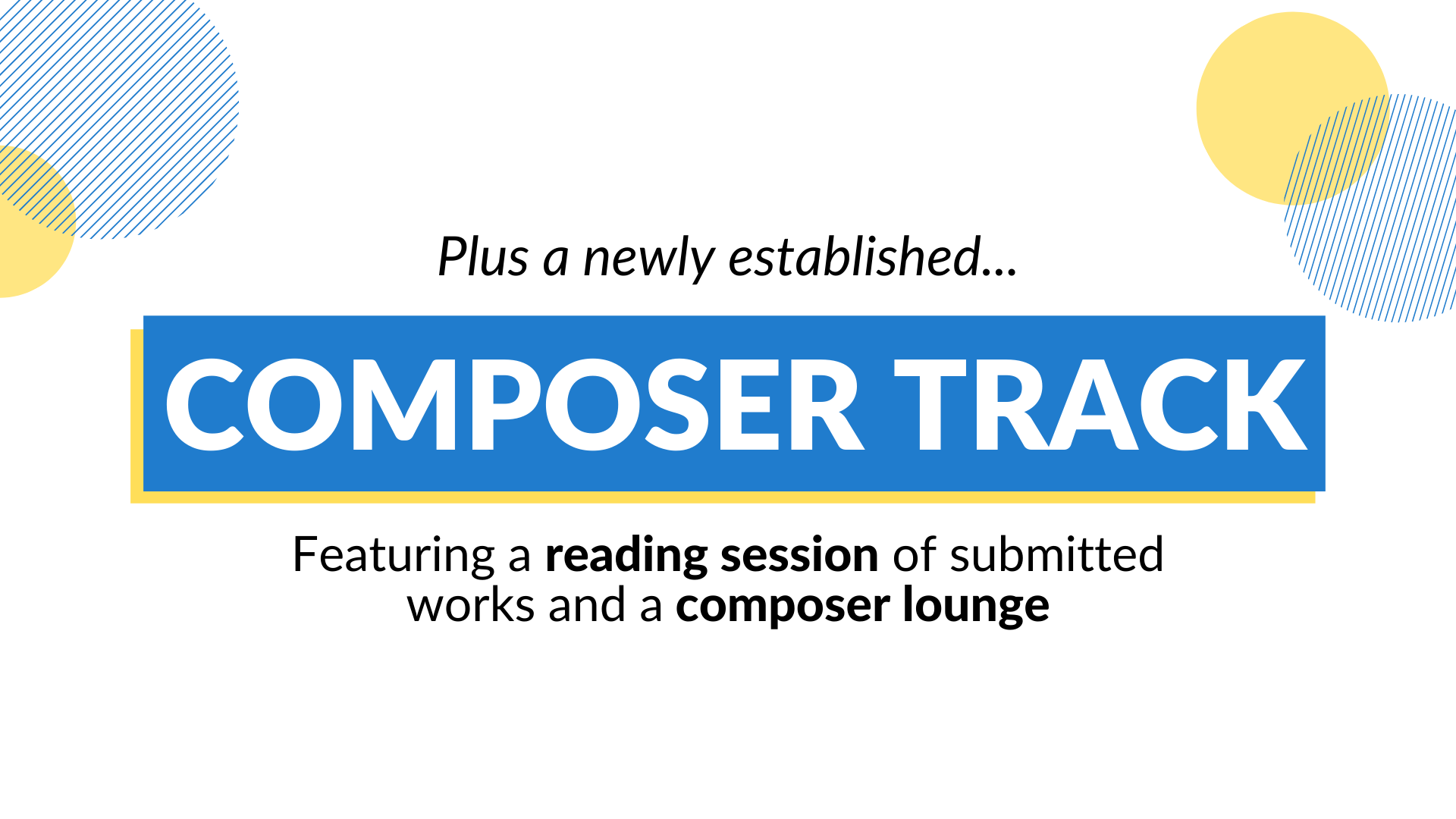 The last time many of us saw one another face to face was at the March 2020 Western Region Conference in Salt Lake City. Past President

Kim Ritzer

and her team planned and executed a wonderful experience for us that ended just days before the nation shut down.
We are pleased to announce that the next Western Region conference will be held in Long Beach, California. Our theme is "Lift EVERY Voice and Sing!" The performances, interest sessions, honor choir rehearsals and performances, and even receptions will be held in or around the beautiful Long Beach Convention Center. No need to drive or take a shuttle anywhere.
Our performance venues will include the 3,000-seat Terrace Theater and the 800-seat Beverly O'Neill Theater, with interest sessions and exhibitions held in the Promenade and Grand Ballroom at the convention center, directly across the street from the conference hotels.
Cari Earnhart is serving as the Conference Committee Chair, along with Scot Hanna-Weir as Vice Chair. Together with the co-chairs of the various Conference subcommittees, we have met numerous times to brainstorm ideas and devise new protocols to provide a safe and inspirational conference experience for choirs, clinicians and attendees. Rest assured that we will continue to monitor the situation and adjust protocols to address necessary health requirements.
College Fair
Building upon the success of this event at the 2020 conference, we will offer opportunities for prospective students and professors to connect in a number of ways. Up to 20 colleges, universities and conservatories can host a booth at this fair to be held in the Hilton ballroom lobby outside the high school honor choir rehearsal venue on Thursday at lunch. Space is limited so for more information, contact Scott Glysson or Alec Schumacker.
**Free Registration for College Student Workers**
We have openings for 35 college students who will commit to work just eight hours over the course of the conference and attend a January Zoom training. Please let your students know to contact John Di Palo if they are interested BEFORE registering for the conference.
Conference Singing
We all love to sing, and we rarely get to sing with friends. Using the SWACDA model, we will divide all conference attendees into choirs to briefly rehearse with a choral luminary from Western Region. These choirs will then perform for one another in a plenary session so as to "Lift EVERY Voice and Sing!"
Reading Sessions
All but one of the reading sessions will be offered online asynchronously after the conference. This will enable attendees to be able to hear all of the music chosen by your State R&R Chairs, while opening the schedule to provide more time to network.
The sole on-site reading session, open to all, will be integrated into the College & Young Conductor Track, and will focus on appropriate literature for first-year programs. This reading session, curated by Tammi Alderman, is designed to address the challenge of programming literature for an inexperienced choir.
Honor Choirs
For the first time ever, an honor choir will be open to ACDA members who wish to audition. The Gospel SATB choir will be open to high school and college students as well as ACDA members who are interested in rehearsing and performing. The size and rehearsal schedules of the honor choirs will be determined in Fall 2021, based on science and in conjunction with health guidelines from the CDC and Los Angeles County Health officials. See more information about the honor choirs here.
Conducting Workshops
This year Western ACDA is offering three different conducting workshops:
A Workshop for Undergraduate Students with Dr. Charlene Archibeque
A Workshop for New Teachers in the classroom for two years or less with Dr. Edith Copley
A Workshop for Conference Attendees with Dr. Jo-Micheal Scheibe
See information on how to apply here.
Composer Track
The WACDA conference will be offering a special track for composers. This included concerts, interest sessions and social events which foster connections between composers and conductors. Emerging composers from the western region also have the opportunity to submit their unpublished or self-published choral compositions to a Call for Choral Scores. Five to seven of these compositions will be chosen to be read in a session at the conference. Find more information and how to apply here.
Hotel Information
Once you register for the conference you will receive a confirmation email from the ACDA National Office. Click on the link to make your reservations at the Westin Hotel in Long Beach, directly across from the Terrace Theater at the convention center.
If you'd like to be a sponsor or advertiser for our conference, find more information here.
If you'd like to purchase an Exhibit Booth, find more information here and the reservation form here.
To ensure the safety of all participants at our upcoming conference, we will be following the guidelines of the CDC, County of Los Angeles Department of Public Health, and the International Coalition Performing Arts Aerosol Studies from the Universities of Colorado and Maryland.
We will also be following National ACDA's guidelines for all regional conferences. See this document for more details.
COVID-19 Protocols & Mitigation Strategies:
Requiring masks at all times for all participants
Social distancing accommodations in performance venues
Adjusted rehearsal times and sizes of the honor choirs to accommodate opportunities for air filtration
Requiring full vaccination for all honor choir singers with no exceptions
Requiring proof of full vaccination or a negative COVID-19 PCR test taken within 72 hours prior to attending the conference for all attendees (NEW REQUIREMENT AS OF NOV 15)
Please note that these strategies may be adapted as we respond to the ever-changing situation presented by COVID-19. We are committed to a safe conference and cannot wait to see you all there!
UPDATE AS OF NOV 15th: Western Region Conference Leadership has been notified that the Terrace Theatre will require proof of vaccination or proof of a negative COVID-19 PCR test to enter the venue. In alignment with the ACDA COVID Conference Guidance adopted by the National Board in October, the Western Conference will abide by these requirements for the upcoming region conference March 2-5. Attendees are expected to abide by the following:
Conference attendees must be fully vaccinated or must provide proof of a negative COVID-19 PCR test taken within 72 hours prior to attending the conference.

You will need to present your proof of vaccination or negative PCR test results upon check-in at the conference in order to receive your badge.

Your physical vaccination card/PCR results, a picture of your vaccination card/PCR results, or a digital vaccination record/PCR results will all be acceptable. Your information will not be collected or stored by the conference.

Attendees who are ineligible for the vaccine must provide proof of a negative COVID-19 PCR test taken within 72 hours prior to entering the theatre.

"Fully vaccinated" means you have had your second vaccine dose at least 14 days prior to the conference start.

Masks will continue to be required per current CDC guidance that all people, vaccinated or unvaccinated, wear masks while in public spaces.
Conference leaders will continue to monitor the situation and will provide additional updates as necessary.