WACDA Conference Honor Choirs
Meet our 2024 Western Region Honor Choir Conductors
Dr. Judy Bowers – Children's Honor Choir (grades 4-6)
Ms. Emily Ellsworth – Youth SATB Honor Choir (grades 7-9)
Dr. Julie Yu – High School SSAA Honor Choir (grades (9-12)
Dr. Rollo Dilworth – Gospel Honor Choir (High School, College/University, ACDA members)
Audition information/materials available: August 1, 2023
Audition applications available via Submittable: August 7, 2023 – September 29, 2023
Judy Bowers, Professor Emerita in the College of Music at Florida State University, currently lives in Monroe, LA and holds the Biedenharn Chair in Music as choral music education professor at the University of Louisiana, Monroe. At ULM, she has led a curriculum revision for undergraduate music education degree programs and established a three summer Master of Music Education program for practicing teachers. Across her career in music teacher preparation, Bowers has taught undergraduate and graduate classes for music education, and she conducted the Women's Glee Club at FSU, and currently conducts the newly formed Bayou La Belle at ULM.
A belief that the teaching/learning process is a collaborative act has led Bowers to create multiple partnerships to enrich learning opportunities for university students which then provide positive changes for the school and community partners: Adopt-A-Choir, a high school/university connection for one concert during one semester; Raa Singers, part ofa before-school program pairing university students with urban middle school students for multiple choral and instrumental classes, and, MTC Glee, a choir with FSU students partnered with women in a correctional facility. Bowers contributes to music teacher professional growth through presentations, publications, interest sessions, and school in-service; she models the choral pedagogy she teaches when conducting all state and honor choirs in the US, Canada, and Africa. In June 2014, Bowers was named a Lowell Mason National Music Education Fellow and was inducted into this society by the National Association for Music Education in Washington D.C.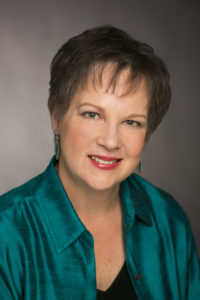 Emily Ellsworth, Youth SATB Honor Choir (grades 7-9)
Nationally recognized as a leader in the field of youth choral conductors, Ms. Ellsworth enjoys an active schedule as guest conductor and clinician both nationally and abroad. She has conducted all-state choirs and festivals in over 30 states, honor choirs for the Northwest, North Central, and Southwest divisions of the American Choral Directors' Association, and the 2019 national children's honor choir for ACDA's 60th anniversary conference. International appearances include festival choirs in Ireland, England, Hong Kong, Grand Cayman Island, Greece, and presentations for the national association of choral directors in Brazil.
Collegiate work most recently included conducting the Elmhurst University Concert Choir (spring 2022), joining the Luther College choral faculty as Visiting Assistant Professor of Music for the 2020-21 season, and conducting the University Singers as Lecturer in Music Performance at Northwestern University (2012-2015). She served as Artistic Director of Anima- Glen Ellyn Children's Chorus from 1996 – 2018. Her choral work has won several national awards, including the 2014 Tribute Award from Chicago A Cappella, the 2013 ASCAP award for Adventurous Programming from Chorus America, the 2009 Dale Warland Singers Commissioning Award, and the 2008 Margaret Hillis Award for Choral Excellence from Chorus America. She conducted Anima on several national conferences for both ACDA (1999, 2003, 2011) and Chorus America (2005 and 2018), led concert tours to six continents, and produced nine CD recordings. Ms. Ellsworth has served as music panelist for the National Endowment for the Arts, and spent 20 years as a professional singer and voice teacher in various college and university settings.
Her home base of Chicago has featured Ms. Ellsworth's preparation of dozens of youth ensembles for major musical organizations, including the Chicago Symphony Orchestra, Lyric Opera of Chicago, Chicago Bach Project, the Grant Park Music Festival, Berlin Philharmonic, Ravinia Festival, Music of the Baroque, and Chicago Sinfonietta. She has worked with conductors including Riccardo Muti, Esa-Pekka Salonen, Bernard Haitink, Claudio Abbado, Christoph Eschenbach, James Conlon, and Sir Georg Solti.
Ms. Ellsworth holds vocal performance degrees from Macalester College under Dr. Dale Warland and the University of Southern California, as well as the Artist Teacher Certificate from the Choral Music Experience Choral Teacher Training Institute. Her primary choral mentors are Drs. Dale Warland and Doreen Rao.
More information can be found at www.emilyellsworth.net.
Dr. Julie Yu, High School SSAA Honor Choir
Dr. Julie Yu (She/Her/Hers) is Professor of Music and Co-Director of Choral Studies at Kansas State University where she oversees and conducts undergraduate choral ensembles, choral music education courses and the summer and residency Master of Music choral programs. Her choirs have performed in Carnegie Hall, in Hawaii, the National Cathedral in Washington DC, as well as in Austria, the Czech Republic, France, Ireland, and Italy.

She holds a Bachelor of Music degree in Music Education from the University of Central Oklahoma, Master of Music degree in Choral Conducting from Oklahoma State University, and the Doctor of Musical Arts degree in Choral Conducting from the University of North Texas. Before joining the Kansas State faculty, she taught at Norman North High School in Oklahoma and San José State University.

She has given presentations, conducted, and/or her choirs have performed for state and regional conferences of the American Choral Directors Association, National Association for Music Education, and the European Music Educators Association Conferences. She is the past president of the Southwestern Region of the American Choral Directors Association and served as an International Conducting Exchange Fellow to Kenya in 2019. She serves as a member of the Kansas State University Faculty Senate.

In addition to teaching, her favorite area of research and performance involves working as a guest clinician/conductor for various honor choirs and professional organizations.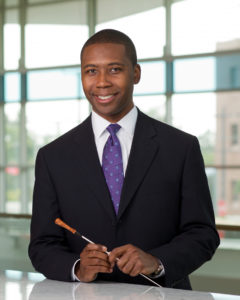 Dr. Rollo Dilworth, Gospel Honor Choir (High School, College/University, ACDA members)
More than 150 of Dilworth's choral compositions and arrangements have been published—many of which are a part of the Henry Leck Creating Artistry Choral Series with Hal Leonard Corporation.  Additional publications can be found in the catalogs of Santa Barbara Music Publishing and Colla Voce Music, Inc.  Dilworth is a contributing author for the Essential Elements for Choir and the Experiencing Choral Music textbook series, both published by the Hal Leonard Corporation/Glencoe/McGraw-Hill Publications, and for Music Express! Teachers Magazine.  He has authored 3 books of choral warm up exercises intended for elementary and secondary choral ensembles, entitled Choir Builders: Fundamental Vocal Techniques for General and Classroom Use (2006); Choir Builders for Growing Voices (2009); and Choir Builders for Growing Voices 2 (2014).
A frequent presenter at local, state, regional and national conferences, Dilworth has conducted 43 all-state choirs at various levels (elementary, middle school, high school), and has conducted 6 regional honor choirs and 4 national honor choirs (ADCA, OAKE and NafME). He has most recently appeared as guest conductor for international choral festivals and master classes in Australia, Canada, Taiwan, Ireland, and China as well as all-state choirs in North Carolina, Oklahoma, Ohio, Arizona and Massachusetts.  He has also led honor choirs for the Central and Southwest regions of the American Choral Directors Association.  International festival and clinic invitations include Canada, Singapore, Austria and France.
Dilworth is currently National Board Chair for Chorus America. He is an active life member of the American Choral Directors Association (ACDA). He also holds memberships with several other organizations, including the National Association for Music Education (NafME), the National Association of Negro Musicians (NANM) and the American Society of Composers, Authors, and Publishers (ASCAP). In 2017, he received the Temple University Faculty Award for Research and Creative Achievement.