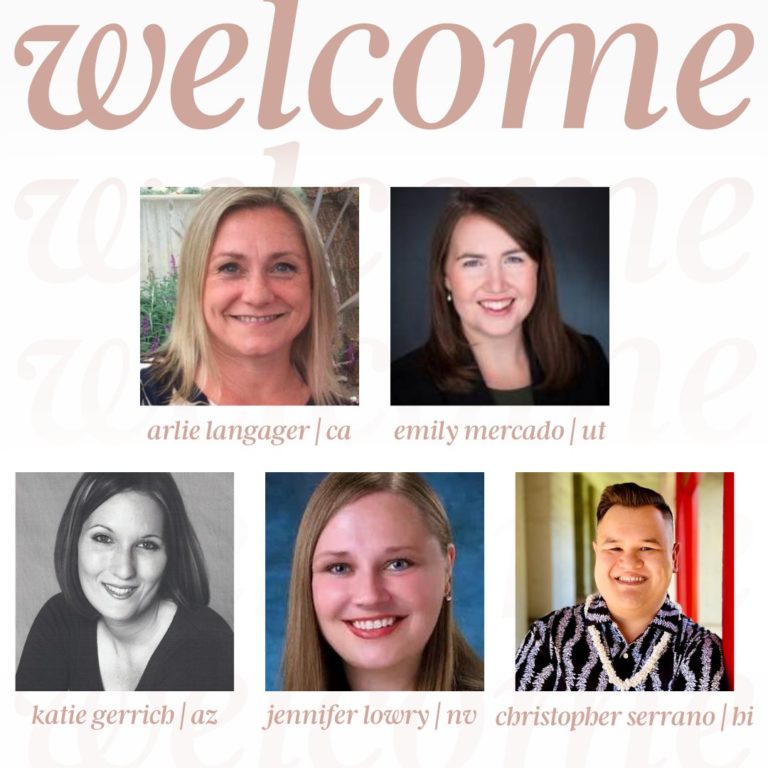 Welcome to our new State Presidents!
From President Mike Short: These are the new State Presidents in the Western Region.  The way to continue to grow and become stronger is to reach out to them and others on your state boards.  Discover who they are and ask questions!   Share your opinions and ideas with your state leaders (and Region).  Don't be intimidated!!!  They want to hear from you! Whether you are a brand-new conductor or an experienced one, you should reach out and say hello, ask a question, give your opinion, ask for help (ask about literature) or say thank you!!  Get involved in your state! 
These are the amazing people who are giving their time for our "Choral Art."
Utilize them!!!  Send them an email!  Show that you care about your state!!!
Use them as a resource!!!!  Thank them for their service!!!!
State President emails and phones if you have questions:
Katie Gerrich  – Arizona                              (480) 839-4222
Arlie Langer – California                              (858) 774-0412
Christopher Serrano – Hawaii             (808) 797-9291
Jennifer Lowry – Nevada                                        (360) 739-7639
Arizona
Katie Gerrich is the Director of Choirs at McClintock High School in Tempe, Arizona.  She has been teaching in Tempe for 22 years, the past nineteen at MHS. She holds a Bachelor of Music Education and a Masters in Education/Human Relations, both from Northern Arizona University. While in her undergrad at NAU, she served as President of the Shrine of the Ages Choir, and studied under the direction of Dr. Edith Copley, Dr. Alan Rieck and Mrs. Sally Hanson. Katie has served as the chair for both the Arizona Southwest Regional Choir and the Arizona All-State Jazz Choir. Katie truly enjoys mentoring student teachers, and she is requested as a guest director, clinician and collaborative pianist throughout the state.  She lives in Chandler, Arizona with her husband and 7-year-old daughter. She is honored to serve as the Arizona ACDA President!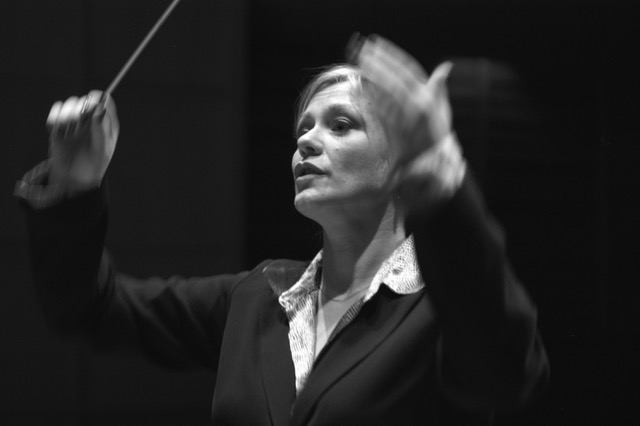 California
Arlie Langager is the choral music professor at Mira Costa College in California. After receiving her undergraduate degree in vocal performance, Arlie taught voice in the Conservatory of Music at the University of Lethbridge. She began her graduate degree in voice performance and pedagogy at the University of Calgary before earning a Master of Music degree in Conducting.  Prior to completing her Doctor of Musical Arts at the University of Texas at Austin, she taught courses in choral music education, supervised student teachers at elementary and secondary levels, and directed choirs at universities in Canada.
Dr. Langager has conducted tours and festivals with choirs from children through college ages and is frequently engaged as clinician and guest conductor.
Dr. Langager actively serves on the boards of several nonprofit organizations. She is President of the California Choral Directors Association and is Vice-President of Vox Peregrini, a pilgrimage choir that has walked in Ireland and Spain.
Hawaii
Mr. Christopher Serrano serves as the Music and Technical Director at Church of the Crossroads and as the General Music instructor at Ala Wai Elementary School in Honolulu, Hawai'i. Mr. Serrano earned a Bachelor of Arts in Music from Jacksonville State University (JSU) in Alabama, studying piano under Dr. Wendy Freeland and was an active pianist for the JSU Encore! Show Choir and various community productions. Under the direction of the late Dr. Patricia Corbin.
Completing his Post-Baccalaureate in K-12 Music Education at the University of Hawai'i at Mānoa (UHM). His academic excellence was recognized through multiple scholarships and the Grow Our Own Teachers Initiative.
Mr. Serrano's commitment to music education and community engagement is evident in his leadership, innovation, and ability to connect with people through music. His work at Ala Wai Elementary School and Church of the Crossroads reflects his passion for both classical and multi-cultural music, and his dedication to fostering creativity and cultural awareness.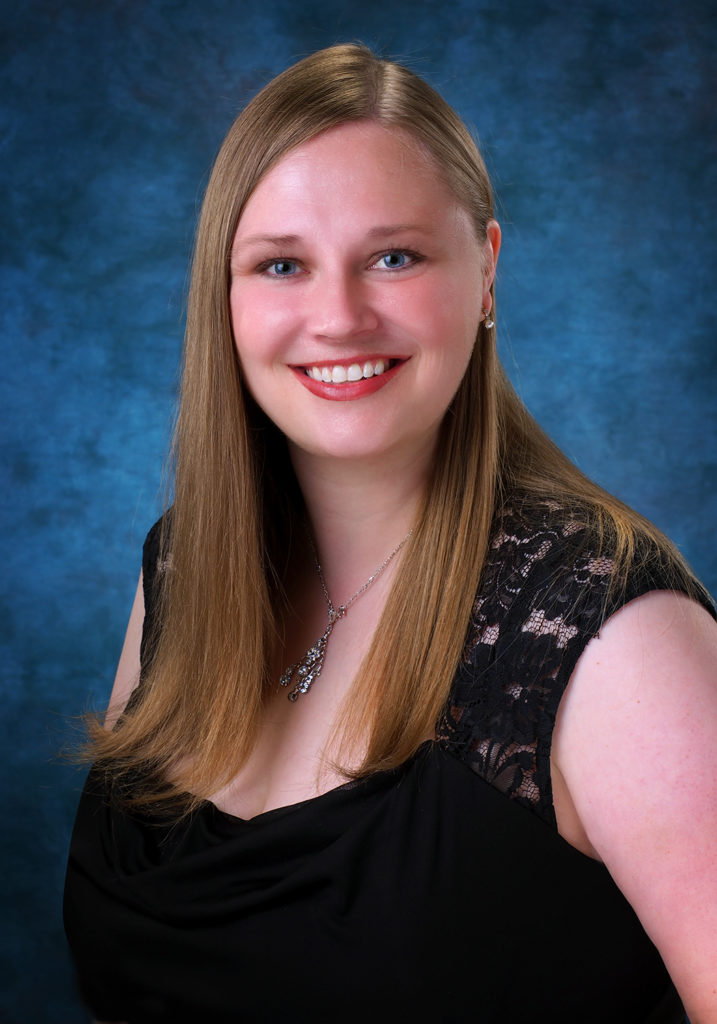 Nevada
Jennifer Lowry has been teaching in the Clark County School District for seventeen years.  She grew up in Wyoming where she was actively involved in music.   Mrs. Lowry earned her Bachelor's Degree in Music Education from Western Washington University.  In 2014, Mrs. Lowry was the guest conductor for the Middle School Honor Choir in Casper, Wyoming.   Under her direction, her choirs have been invited to perform at a Regional American Choral Directors Association (ACDA) Conference (Santa Barbara, CA, 2014) and a National ACDA Conference (Kansas City, MO 2019).  Students have performed at District Solo & Ensemble Festivals and Regional ACDA Honor Choirs.  She was the NMEA Middle School All-State Choir Co-Chair for three years and was most recently the Western Regional ACDA Middle School Honor Choir Manager.  Currently, Mrs. Lowry is the President of the Nevada American Choral Directors Association.  In her free time she enjoys spending time with her husband, daughter, and dog, traveling, reading, and sailing on her new sailboat!  
Utah
Emily Mercado, Ph.D. is an Assistant Professor of Choral Music Education and the Music Education Area Head at The University of Utah where she teaches choral music education courses at the undergraduate and graduate levels, supervises music education student research, and conducts Voci Altissime, a treble voice choir. Mercado is an active conductor, clinician, adjudicator, and researcher.
Mercado is also actively involved in developing community partnerships with area schools.
Mercado received a Ph.D. in Music Education from Louisiana State University, a Master of Arts in Teaching degree from Oregon State University, and a Bachelor of Arts degree from Oregon State University. Prior to joining the faculty at The University of Utah, Mercado taught choir for nine years at Crescent Valley High School and Cheldelin Middle School in Corvallis, OR. Mercado also held the post of Associate Conductor of the Corvallis Repertory Singers.